Translation
tobizu-mukade means "Chinese Red-Headed Centipede" in English.
Orthography Notes
mukade is a jukujikun

熟字訓

reading for

百足

in this word. That is: those kanji are only read that way when they come together like that.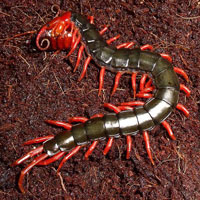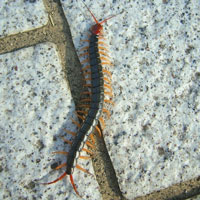 Synonyms
Scientific name: Scolopendra subspinipes mutilans.
Beware: some kanji that are difficult to handwrite are easy to type on the computer, which may skew the usage statistics.